Gardenia Hand Crème - 1.5 oz. - 4@=1/3 Case


Condition: New
Price:&nbsp

$19.80
---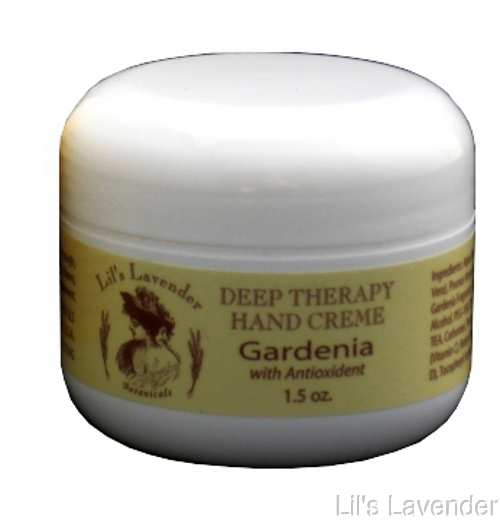 Description:
​Take a daily trip to Hawaii with this hand cream's delightful gardenia fragrance. This deep therapy gardenia hand cream contains antioxidant for to keep hands from getting rough, dry, and cracked, or to help heal damaged hands!

The ultra-thick formula locks in moisture through multiple hand washing to help heal your skin. And the gardenia fragrance lasts for a long time.

Also great for any part of the body needing "special treatment." To promote long-term health for skin, our formula also contains:


Vitamin A

Vitamin C

Vitamin D

Vitamin E

Our 1.5 oz. size lasts a long time and is perfect for air travel. You need only apply a small amount of this thick, rich cream to feel immediate results.

This hand cream often sells out at our shows because so many repeat customers tell us it is the best cream they have ever tried. We're sure you'll feel the same way when you try it.

Directions for Use: Super thick, moisturizing all-over gardenia hand and body cream. Use liberally for entire body or to pinpoint dry, cracked areas, especially elbows, knees, or heels. Our therapeutic formula helps hands stay moist and smooth during winter or dry months.


1/3 case is 4 units at $4.95 each.


Other lots available:

1/2 case-6 units at $4.95 each=$29.70.

3/4 case-9 units at $3.95 each=$35.55.

Full Case-12 units at $2.95 each=$35.40.



---
Return Policy:
Items must be returned within 14 days .
Refund will be given as Money back or exchange.
Refund policy details:

Shipping:

Destination: United States

USPS
First-Class Mail®
$4.30

Handling:
$0.00(Domestic)
$0.00(International)
Insurance:
Not Offered (Domestic)