Spa Formula Foot Treatment - 4.0 oz


Condition: New
Price:&nbsp

$9.95
---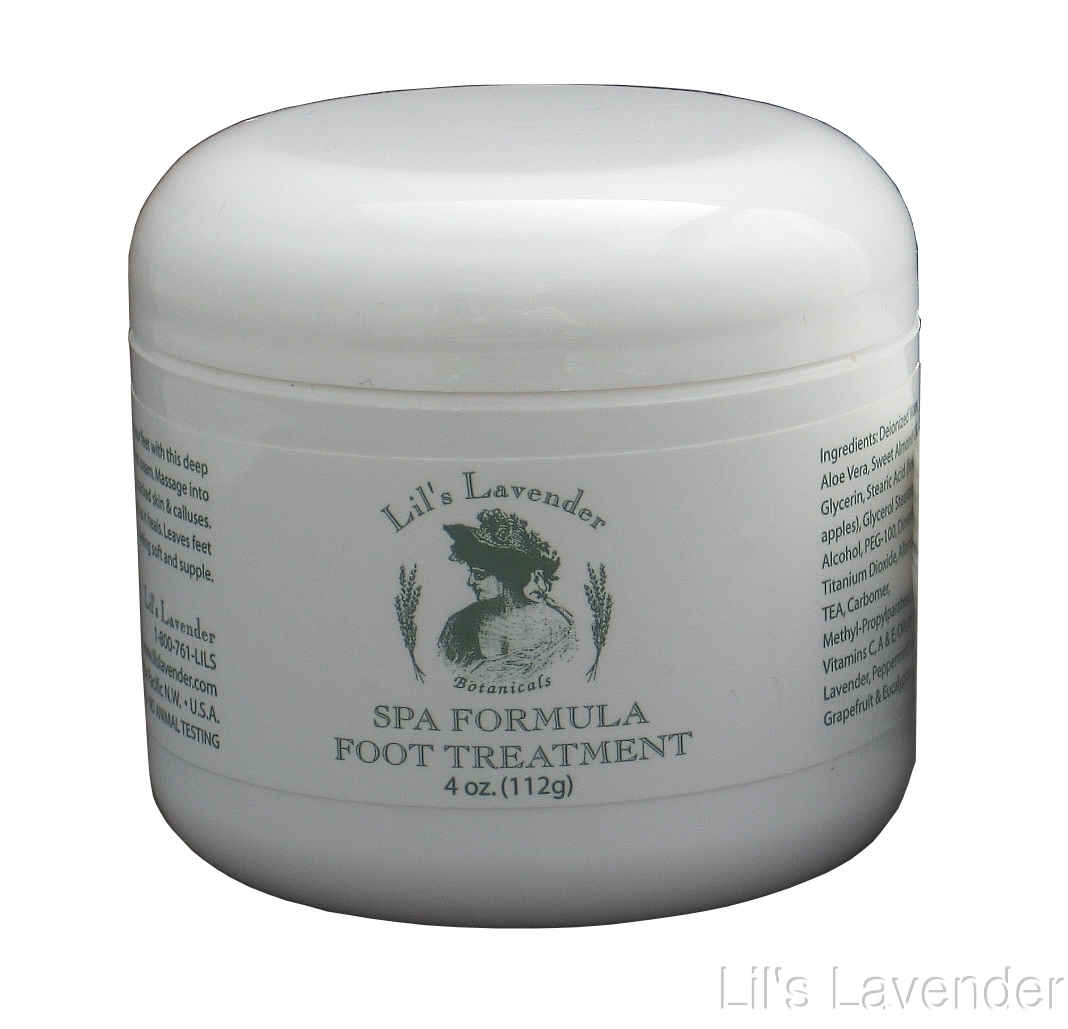 Description:
Your feet support you for hours every day. Give them a little support with our Spa Formula Foot Treatment. Rejuvenate dry, cracked feet and revive tired feet with our special blend of lavender, peppermint, grapefruit and eucalyptus oils.
Lavender soothes and relaxes your daily stress with its aroma while promoting healing in skin tissue.
Peppermint cools your feet while helping increase blood circulation.
Grapefruit oil is an antiseptic, disinfectant and tonic.
Eucalyptus oil reduces inflammation and works as an analgesic to reduce aches and pains.
Together the blended oils soften feet, including calluses, and smooth and soothe dry skin.
Directions: Apply Spa Formula Foot Treatment liberally to the tops and soles of the feet. Allow it to absorb fully. For true luxury, soak feet in warm water for 10 to 15 minutes then rub gently with a pumice stone before application. Massage our foot treatment into feet. Pay close attention to heels and calluses. Cover your feet with cotton socks overnight to maintain moisture and the soothing sensation. For added benefit, you can use our Spa Formula Foot Cremé to pinpoint dry cracked areas anywhere on your body. It is also excellent as a hand cream in areas where severe winters dry hands excessively.
---
Return Policy:
Items must be returned within 14 days .
Refund will be given as Money back or exchange.
Refund policy details:

Shipping:

Destination: United States

USPS
First-Class Mail®
$4.30

Handling:
$0.00(Domestic)
$0.00(International)
Insurance:
Not Offered (Domestic)